Reviews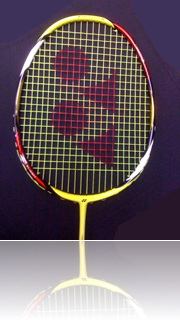 So let's forget about the 421km/h headline speed, and put aside Yonex's bold claims that it makes players smashes 9.5% faster, and talk about the badminton racket itself.
I have not used an ArcSaber Z-Slash, but in this detailed review, a Yonex affiliated coach, has said,
"This is a pedigree racquet that requires coaxing into greatness. When you time your shot right, this beauty delivers power in abundance. And here lies the crux of the matter…'when.' This racquet takes more getting used to than any I've used before."
And here are some of the opinions from Badminton Central's forum, in my opinion the best place on the internet to read the opinions of badminton enthusiasts:
"At first, the timing of the racquet was a problem. I often swung it too early.
Its small sweet spot also poses mishits during power shots such as smashing.
But the control and defence was superb and the small frame didn't pose for these kind of shots.

After a few more days, it just improves. I stop myself from expecting strong smashes every time I smash the shuttlecock. My smashes then got stronger. Combined with the control and defence, it was just exciting playing with this racquet. Like others said, it is an unforgiving racquet when mis-hits.

All in all, this is one racquet that can surely deliver."
https://www.badmintoncentral.com/forums/showpost.php?p=1279537&postcount=1104
"I now have about 12 hours on my ZS so here is my updated review.

Essentially I found out where I was going wrong with this badminton racket. I was being too passive, and it took a couple of games of singles to blow the cobwebs out and get in tune with the racket.

The Z isn't a very forgiving racket, so if you try to be too clever or passive, it'll bite you. But the reward is some serious power shots and speed around the court."
https://www.badmintoncentral.com/forums/showthread.php?p=1272162#post1272162
"After accumulated 20 hours of play using the Arc Z i must say…….i am starting to LIKE IT!!!.
I dunno how to put it, this afternoon everything just click in. The smash, the overhead clears, the drives, even the net plays, net kills, drops. And the best "feel" is once everything clicked, ur overall game play actually speed up a lot. It was noticed even by my club captain.

Hope this is because finally i got used to the Arc Z and the reward it brings, Will test again this Tuesday to make sure it wasn't a ONE OFF lucky day for me.
Till then, stay tune…..
TODAY MY ARC Z ROCKS BIG TIME!!!"
https://www.badmintoncentral.com/forums/showpost.php?p=1279208&postcount=1098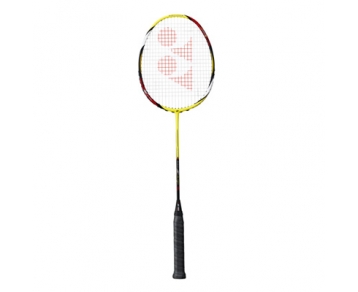 It sounds like the ArcSaber Z-Slash is a badminton racket which rewards perseverance, and while it's not going to give you a 400+km/h badminton smash (not unless you happen to be a world-class player already), if you have an aggressive style it could suit your play once you're consistently hitting with the sweet spot.